Know your skills
What kind of information do you wish was easily accessible for the management? How about a feature that holds in information about everyone's competences? In MintHCM you are able to add tags for every recognized skill, as well as longer descriptions of broad competencies held by the employee. Thanks to the feature the team leaders stay aware of people's individual abilities and talents. They can also rate them during performance evaluation meetings. This knowledge may be then useful during unconventional projects, business expansion, or simply while deciding about promotions.
Employee performance appraisal
Modern corporations need to pay attention to the employees, their self-development, well-being and morale. After a long and complicated process of acquiring new talents, it would be a waste of efforts to forget the people you spent so much time recruiting. Especially with low rate of unemployment in a labor market. How can you make sure you are up to date with everyone's attitude and point of view? Check our approach to employee performance appraisals! You do not want to lose trained workers over some misunderstanding.
Mint approach to employee appraisals
Appraisals is a module in MintHCM where you can manage all the information and feedback shared during employee evaluation meetings. This will help you stay on top of everyone's progress as well as track their working experience (Employee Journey). Place separate appraisal items on the list of things to talk about and rate competences in question during the talk. As mentioned, employee performance appraisal is a perfect moment to discuss any organizational issues, financial expectations, new ideas and career paths. Any conclusions you should also save in the software. That way you will remember to act on it. No one will feel neglected. And that is the fresh way to do HR!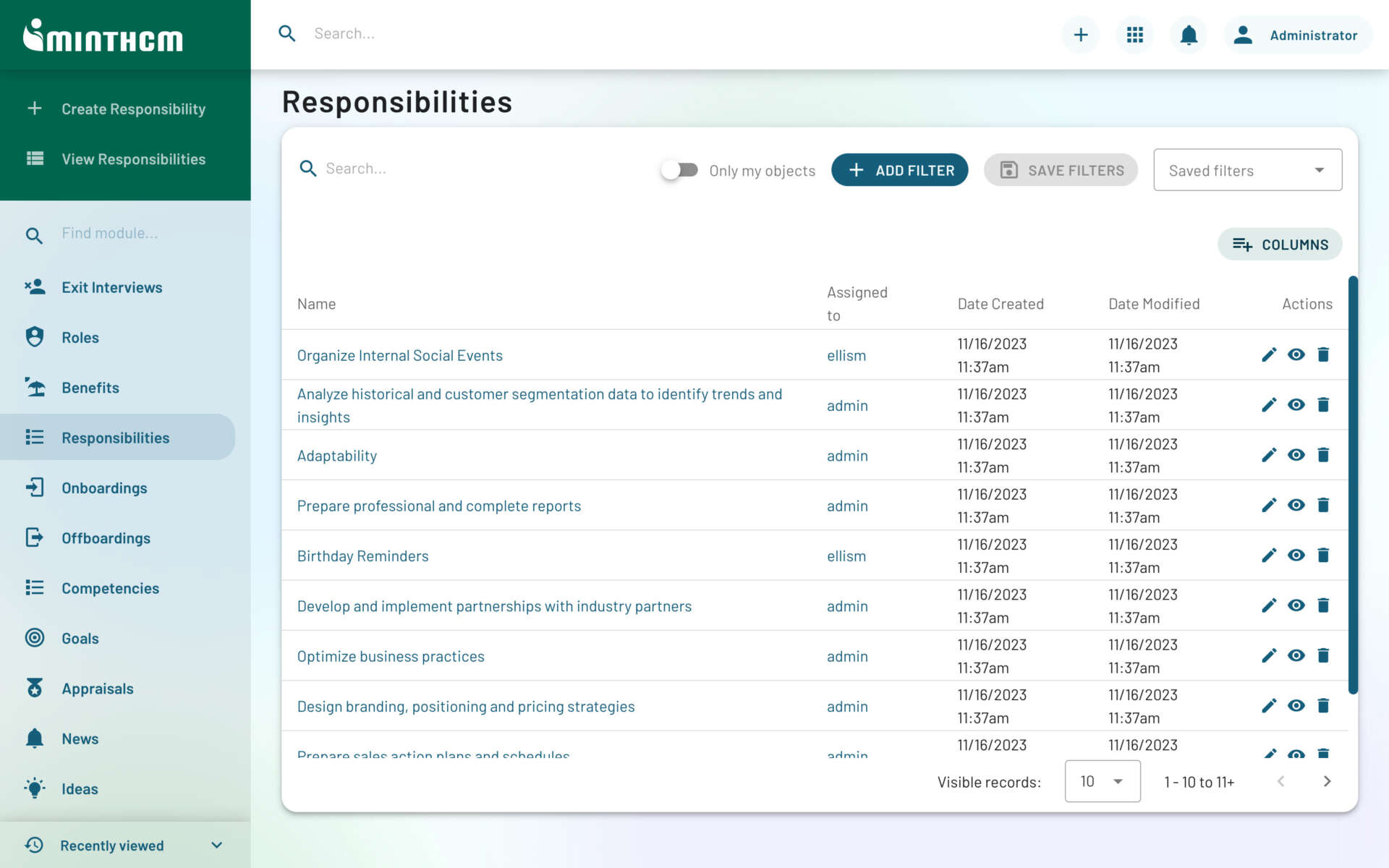 How does the Competences & Skills feature work in MintHCM?