What should you do to motivate your team?
Pay them more, one could say. What else? We hear that performing employee appraisals has potential. MintHCM allows you to keep information about the HCM related KPIs and match them with individual employee work performance. Use it to follow progress and fairly evaluate the efforts of your staff. Now you know who deserves a rise.
Benefits of tracking employee performance
There are multiple reasons why you should regularly talk to your staff about the quality of their work. Hold an appraisal every quarter and sum up the efforts. It will help with the morale. On top of it you will gain valuable data about everyone's progress. During such meetings you will be able to appreciate the commitment as well as point out some mistakes. Put this kind of information into the software and set realistic goals to achieve in the future.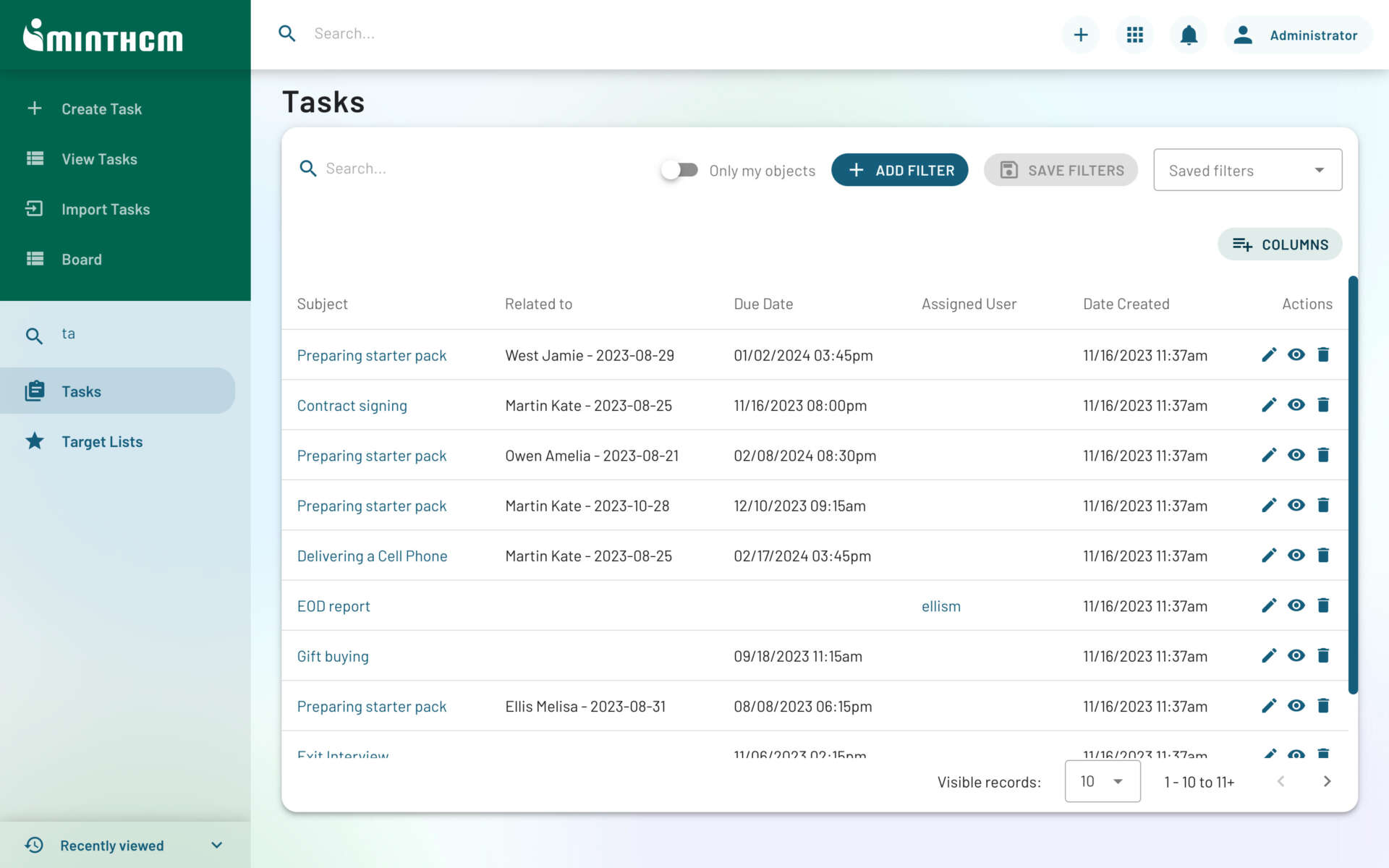 Employee performance by MintHCM
In MintHCM you are able to design career paths for your employees, so they know what to expect and how their responsibilities might evolve in the future. Thanks to the software, information about talents and certifications is easily accessible. It will come handy during renegotiation of terms of employment. You might need it also to assign an employee to a new type of project. Because MintHCM offers advanced reporting capacity, you receive a wide outlook on the situation. Take your employee's feedback and clash it with other people's opinions – that way it is more likely your business decisions will improve your employer branding and keep valuable employees in the organization.
How does the Employee performance feature work in MintHCM?