Hold on to important information about your personnel
Got everybody on board now? Here is where a catalog of personal information may come in handy. This is where you get to keep people's contact details, their bank account number, the information about their position in the company etc. It is extremely important to very carefully manage this sort of data. MintHCM keeps it for you in a special directory. We treat its privacy very seriously. Only certain users with enhanced permissions are able to look through it. The feature is accessible by the supervisors, HR and the employee themselves – but under different conditions and to a different degree.
EMPLOYEE PROFILE BY MINTHCM
A standard employee tab in MintHCM resembles a classic social media profile. It is a summary of the fundamental data about the staff member. It holds all the contact info that could be useful for other users of the system. You can add a profile picture and fill in gaps for e-mail address, phone number, info about the position in the organization and such. There is a full list of modules that could be hooked to the profile. You can always restrict access to certain information. That way only people in charge can see related appraisals, competency ratings, benefits or contracts. It is important though that the database is centralized and that there is a way of connecting all dots for the management and people involved. Employee Journey at its finest.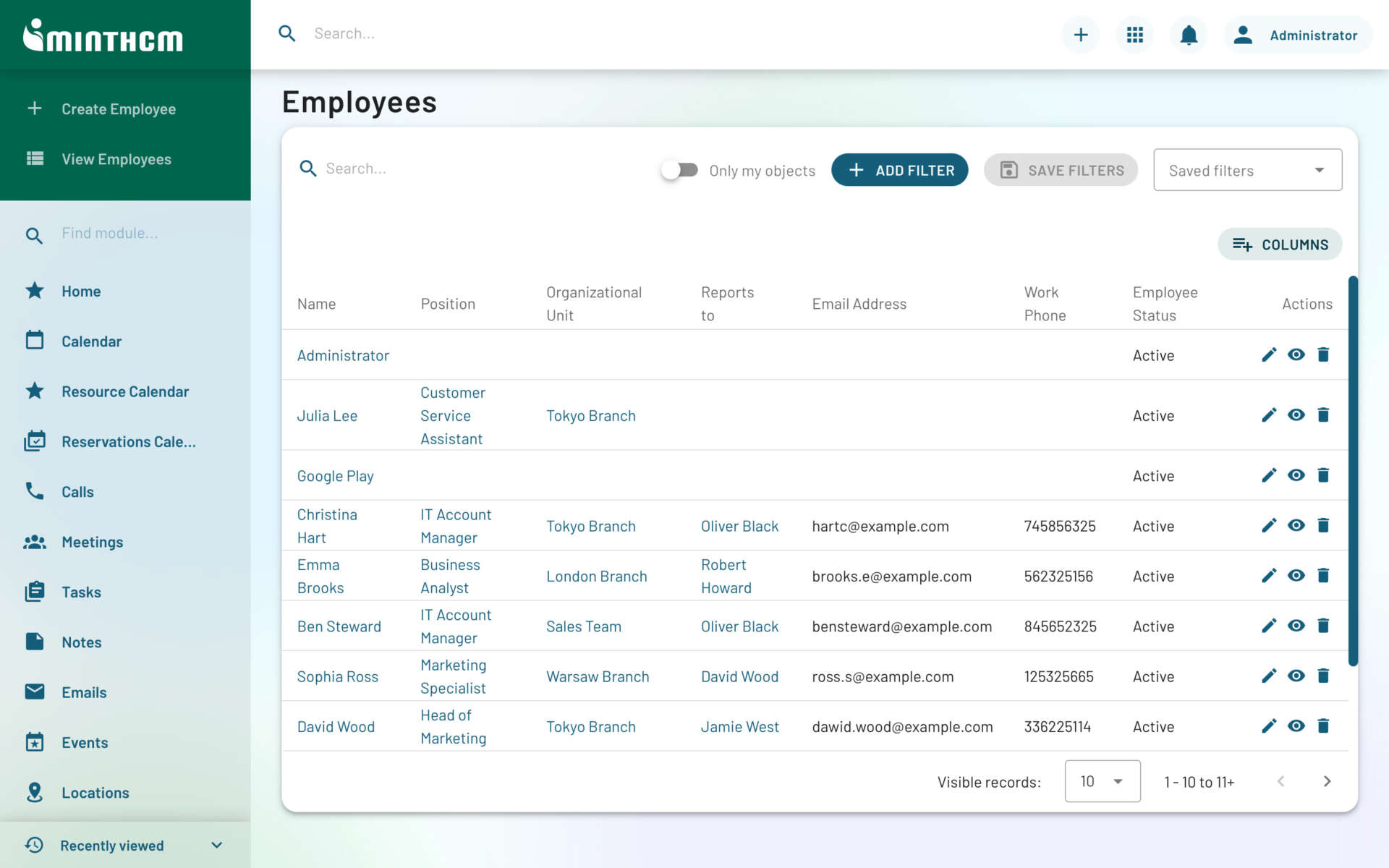 What information can I store about my employees in MintHCM?
Can I restrict access to certain employee information in MintHCM?