How long must the HR store employment related documents?
It depends on the regional regulations but generally for over a couple of years. Good news is that in the XXI century you are not obliged to keep as many paper copies. Save some office space and ensure the safety of an e-archive. Simply make use of our powerful and secured Mint Cloud! Upload the agreements, memos, spreadsheets, pictures and other files straight to the system. You will be able to find them without dusting off old folders.
Keeping records of employment in MintHCM
Employment history is the space of our software where you can organize and safely store documents related to everyone's terms of employment. It is useful for the employee to have it conveniently accessible at any given time and place. Especially before a major work evaluation. Furthermore, such feature helps the HR specialist and the team leader to prepare for the upcoming employee appraisal. We solely advise you this though: restrict the access and make sure only authorized users can see the details. It is one of the features that should be cautiously limited. Still, an IT system is tougher to break than a lock on a regular file cabinet.
More about assigning roles and access restrictions it in the description of system administration.
Modules for employment history in MintHCM
In MintHCM there are two modules that essentially shape the Employment history feature: Documents and Terms of employment. The first one is the space to upload and store contracts, diplomas, certifications etc. The second one serves as a repository of shortly summarized employment conditions. Without reading through long documents you are able to compare key terms of employment such as: salary net and gross, start and end date, form of contract etc.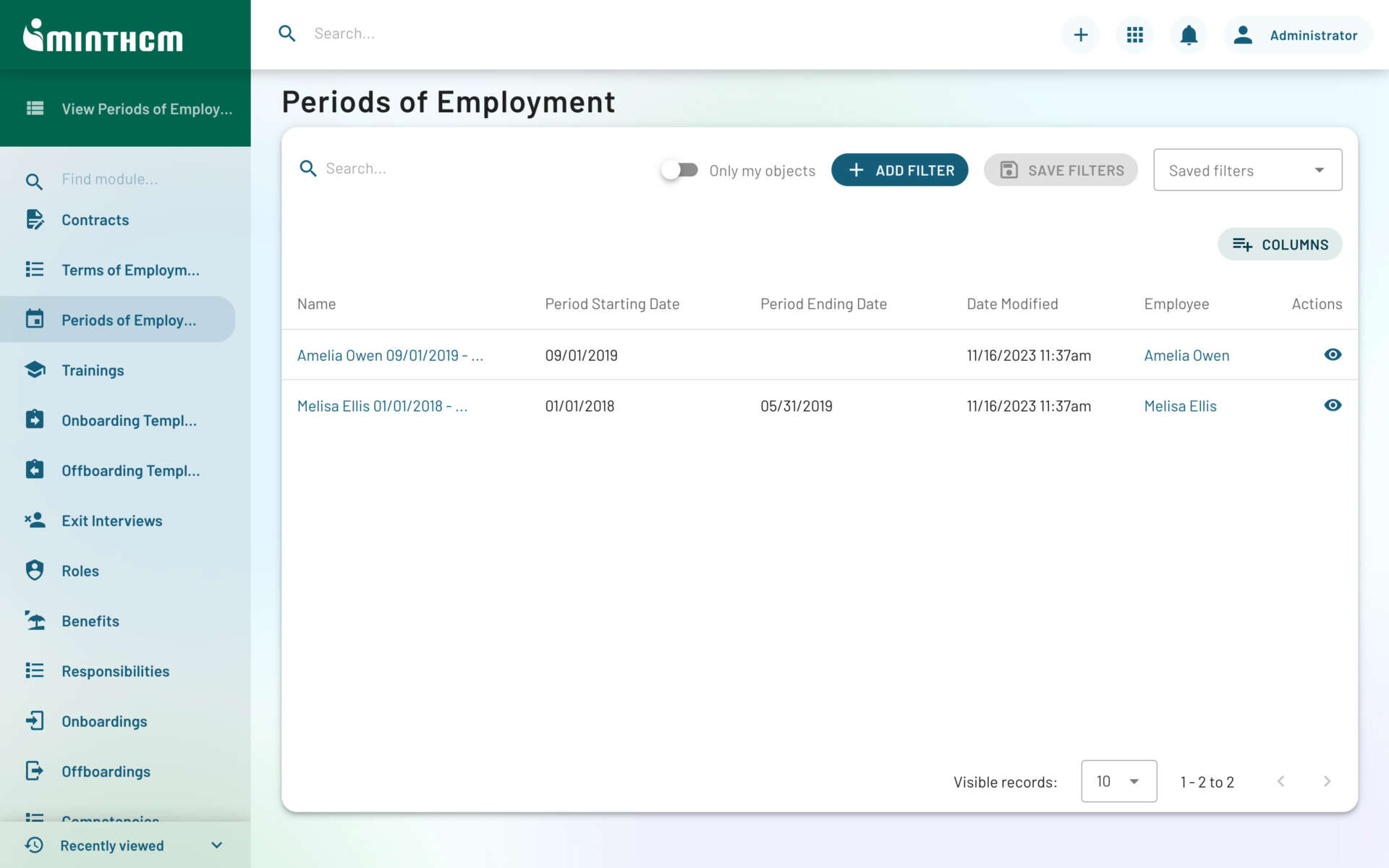 For how long do I need to store documents related to the employment?
How does the Employment history feature work?