Do you send your employees to work outside the headquarters?
MintHCM helps you to navigate through all the legal regulations surrounding the topic. Arrange the travels and plan the expenses no matter how long the trip. It is easy to fill in the information about the destination, the money given out, the transportation and the accommodation. Judging on all of those factors you will be able to estimate the costs of the whole endeavor. After the trip is over, everything gets compared with the receipts and approved by the supervisor. This is when further procedures – such as refunds or additional charges (depending on a case) – should be put in motion.
Delegations by MintHCM
Sending personnel to another city or state can get difficult at times. In certain countries, rules of delegating employees tend to be challenging. You might need to follow some strict regulations. MintHCM helps to arrange travels and plan the expenses in line with any corporate procedure. Thanks to Delegations you are able to keep track of how far and for how long someone's traveling. This feature allows to plan the trip and then to square the expenses accordingly to regional regulations.
Each Delegation record is built with a couple of subpanels bound together. You can attach information and keep them in theme sections. It helps to keep track of the costs allowed, transportation, work schedules, reservations and other type of arrangements. There are also fields for delegation purpose, start and end date, currency and further description.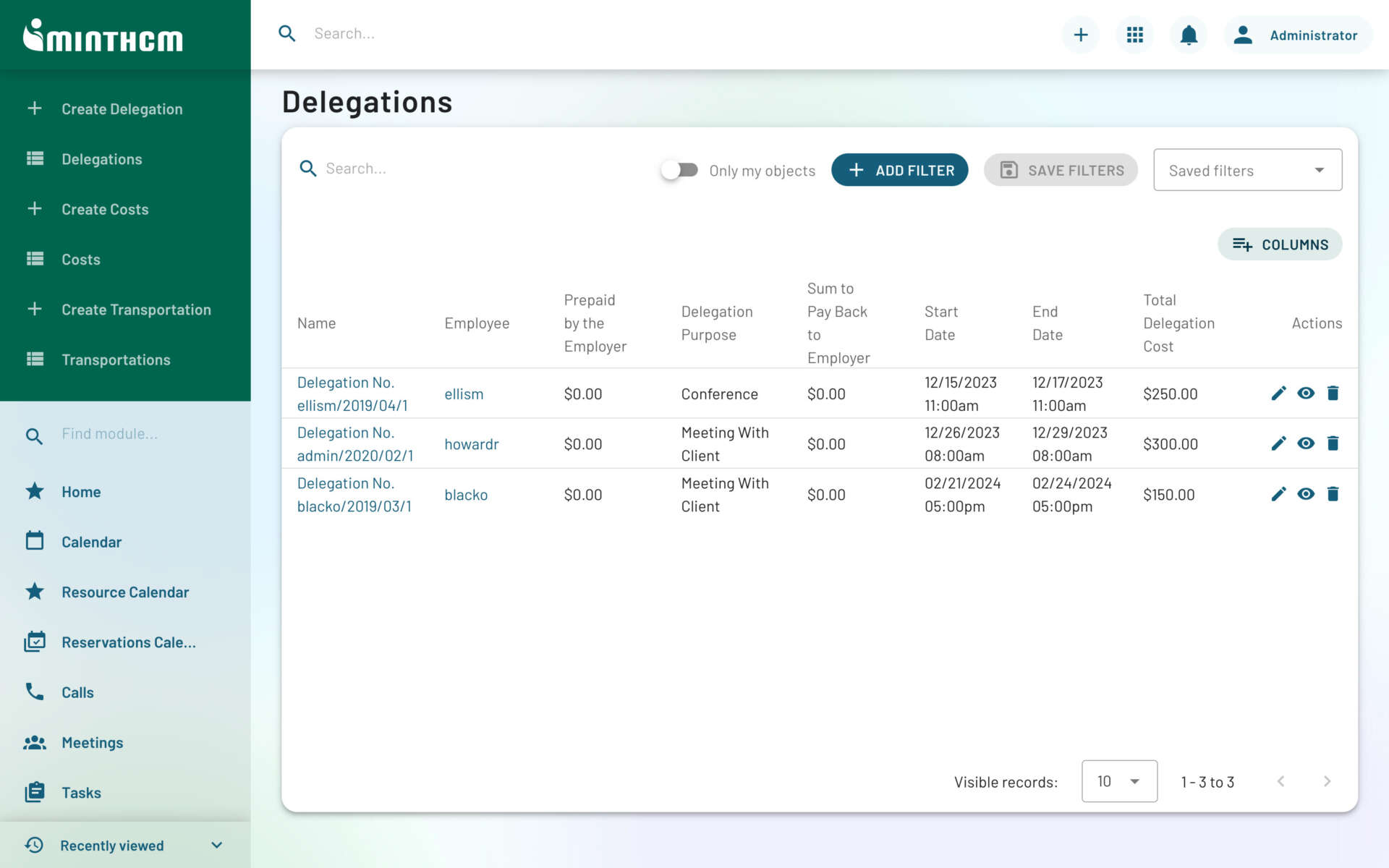 How does MintHCM help in managing delegations?
How does Delegations module work?